Staff & Board
Dr. Julian Ackerley, Director
Ackerley@boyschorus.org
(520) 296-6277 ext. 1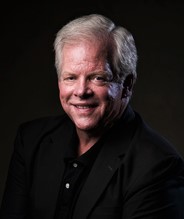 Director of the Tucson Arizona Boys Chorus since 1980, Julian Ackerley has achieved international acclaim as an accomplished conductor and administrator of children's choral performing arts organizations.
Dr. Ackerley has taken the Chorus on performance tours spanning five continents and over 20 countries. Under his direction, the Chorus has made numerous recordings and has collaborated with national symphony orchestras and opera companies.
Dr. Ackerley is an experienced teacher, having taught music at all levels from elementary to university students. He received his Doctor of Musical Arts from the University of Arizona with special emphasis in music education, vocal performance and choral conducting. He has been a guest conductor and clinician at numerous state, national and international choral festivals and conferences.
Renee Shane-Boyd, Administrative Director
shaneboyd@boyschorus.org
(520) 296-6277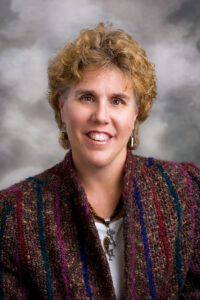 Renee Shane-Boyd has been a music educator and administrator in Tucson for 39 years. She has served as president of the Arizona Music Educators Association, and is the Western Division President for the National Association for Music Education. She served for five years as the TABC Parent Executive Committee President and for four years as the President of the TABC Board of Directors. In addition to her role as the Administrative Director for the Chorus, Renee is the Director of Bands at Catalina Foothills High School.
Jordan Shomper, Associate Conductor

Jordan M. Shomper is currently pursuing his doctorate in choral conducting at The University of Arizona and serves as Chancel Choir Director and Coordinator of Music Ministries at St. Mark's United Methodist Church, as well as Choral Director for the Tucson Arizona Boys Chorus - Northwest Voices. He has been on-faculty at two colleges, in addition to teaching public school. His public school experience includes music and pit directing middle school and high school musicals, teaching skill-based general music, and leading multiple choral ensembles. These ensembles consistently received Superior ratings at Music in the Parks festivals, sang at local community events, and performed at the Pennsylvania State Capitol Building. Mr. Shomper is an active member of the American Choral Directors Association and the National Association for Music Educators. He has led sessions at the 2017, 2018, and 2019 Professional Development Days, and hosted the 2019 PMEA Middle School Song Fest. He has written articles "Meeting in the Middle: Developing a Middle School Music Program" and "The Art of Commissioning." His upcoming clinic at 2023 AZ-ACDA "Come On and Commission!" will include information about commissioning works for various groups, including secondary choral ensembles.

Jeffrey Evans, Associate Conductor

Jeffrey Evans is a conductor, composer, and multi-instrumentalist, born and raised in Tucson Arizona. He holds a BM in Music Education and an MM in Choral Conducting from Portland State University, where he was mentored by Ethan Sperry. Jeffrey is an Alumni of the Tucson Arizona Boys Chorus, under the direction of Dr. Julian Ackerley, and he currently teaches AP music theory and directs the five choirs at Catalina Foothills High School.
Grace Templeton, Principal Accompanist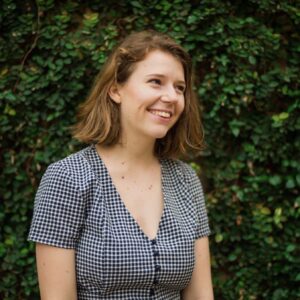 Grace Templeton is a musician with frequent appearances as pianist, vocal coach, and music theater director. Grace has performed in festivals such as the Collaborative Piano Institute, Manchester Community Chamber Festival, Fresh Inc, Boston University Tanglewood Institute, and Music Fest Perugia.  She enjoys sharing music by under-represented and contemporary composers and has participated in several world premieres, including works by Max Vinetz, David John Roche, Paul Novak, and Cory Brodack.
Grace earned her Master of Music in Collaborative Piano from the University of Colorado Boulder, where she studied with Dr. Margaret McDonald and Dr. Alexandra Nguyen and held graduate assistantships in Opera Coaching and Music Theater Coaching. She earned her Bachelor of Music in Piano Performance from Rice University studying with Prof. Jeanne Kierman Fischer and Prof. Thomas Jaber.  In addition to her work as Principal Accompanist with the Tucson Arizona Boys Chorus, Grace is currently appointed Dance Accompanist at the University of Arizona School of Dance.
Dr. Anne Grimes, Accompanist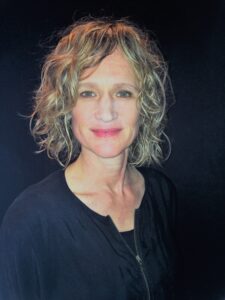 Anne Grimes is delighted to have the opportunity to work with Dr. Ackerley and the talented young singers of TABC. She is a musician, music teacher, and music director in the Tucson area, currently on the music staff of Pima Community College. Dr. Grimes also serves as music director for Desert Springs PCA Church. Her experience in musical theater is vast: playing piano for 30 Gaslight Theater productions which includes 600 performances, music directing for Arts Express and CYT, and playing piano for many musical productions and theater groups.
Dr. Grimes' education is exclusively from the University Arizona, including a Bachelor degree in piano performance and music education, a Master and Doctorate in Choral Conducting. She enjoyed playing piano for TABC on their 2018 China tour as well as at many local performances. Anne and her husband Jonathan have four grown children of whom they are very proud: Sarah (and Stephen) Lewis, Caleb, Seth, and Josiah Grimes.
Marie Sierra, Accompanist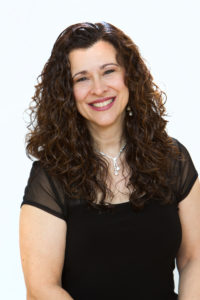 Marie Sierra is a professional pianist who performs collaboratively in over 40 concerts annually and serves as the Young Men's Ensemble Accompanist for the Tucson Arizona Boys Chorus. Ms. Sierra toured with the Boys Chorus in Russia, Kazakhstan, the Czech Republic, Japan, South Korea, China and throughout the United States. She has performed and recorded with flautist Viviana Cumplido of the Phoenix Symphony, Michael Becker of the Tucson Symphony Orchestra, and with Yamaha Saxophone Artist, Michael Hester, on Seasons and An American Patchwork.
Marie is in demand as an accompanist throughout the United States and Mexico. Additionally, she has performed at numerous international music conferences, including the ITEC conferences in Denver, Colorado, Riva del Garda, Italy and Greensboro, North Carolina. Marie has served on the faculties of the Belmont University in Nashville and the Blair School of Music at Vanderbilt University. She earned her bachelor's and master's degrees in piano performance from the University of Miami.
Mary-Gray Mahoney, Office Manager
tabc@boyschorus.org
(520) 296-6277 ext. 3

Mary-Gray has a B.A. in English Literature from Willamette University in Salem, Oregon. She was raised in Prescott, AZ and has lived in Tucson since 2013. She comes to TABC after working in the hospitality industry - she has worked for Xanterra in Yellowstone National Park, Marriott International, and Canyon Ranch. In her spare time, Mary-Gray is an avid reader, enjoys traveling, and hanging out at home with her cat.
Board of Directors:
Kelly Burkholder '68
President
Chris Hufford '77
Vice President
Garrett Rohwer '04
Treasurer
Tom Bim
Secretary
Art Flagg
President Emeritus
Kathleen Friend
Hugh Grinnell '55
Ardis Grob
Carolyn Keenen
Terry Kyte '94
Michelle & Eric Slavin
Betty Sproul
Tom Tronsdal