Staff & Board
Dr. Julian Ackerley, Director
Ackerley@boyschorus.org
(520) 296-6277 ext. 1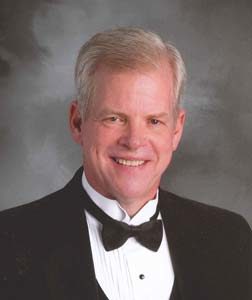 Director of the Tucson Arizona Boys Chorus since 1980, Julian Ackerley has achieved international acclaim as an accomplished conductor and administrator of children's choral performing arts organizations.
Dr. Ackerley has taken the Chorus on performance tours spanning five continents and over 20 countries. Under his direction, the Chorus has made numerous recordings and has collaborated with national symphony orchestras and opera companies.
Dr. Ackerley is an experienced teacher, having taught music at all levels from elementary to university students. He received his Doctor of Musical Arts from the University of Arizona with special emphasis in music education, vocal performance and choral conducting. He has been a guest conductor and clinician at numerous state, national and international choral festivals and conferences.
Renee Shane-Boyd, Administrative Director
shaneboyd@boyschorus.org
(520) 296-6277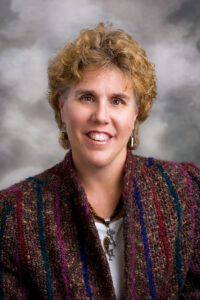 Renee Shane-Boyd has been a music educator and administrator in Tucson for 39 years. She has served as president of the Arizona Music Educators Association, and is the Western Division President for the National Association for Music Education. She served for five years as the TABC Parent Executive Committee President and for four years as the President of the TABC Board of Directors. In addition to her role as the Administrative Director for the Chorus, Renee is the Director of Bands at Catalina Foothills High School.
Elena Miraztchiyska, Principal Accompanist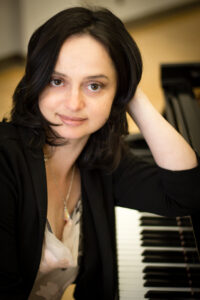 Bulgarian pianist, Elena Miraztchiyska, completed her Master of Music Degree at the Yale School of Music in May 2010 as a student of Professor Claude Frank and Professor Boris Berman. Mrs. Miraztchiyska made her solo debut with the Bulgarian Chamber Orchestra in her home country at the age of 12 and since then she has performed as concerto soloist with the Varna Philharmonic, Sofia State, Arizona, and UNLV Symphony and Chamber Orchestras. She has appeared in solo and collaborative recitals in Bulgaria, Poland, Japan, China, Colombia, Brazil, and the United States. Elena is also a winner of numerous national and international competitions held in Bulgaria. In 2007, she was the Grand Prize Winner of the MTNA National "Young Artist" Competition in Toronto, Canada and received a Steinway Model M grand piano.
Anne Grimes, Accompanist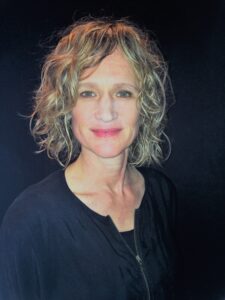 Anne Grimes is delighted to have the opportunity to work with Dr. Ackerley and the talented young singers of TABC. She is a musician, music teacher, and music director in the Tucson area, currently teaching vocal and instrumental music for TUSD (Santa Rita High School), serving as music director for Desert Springs PCA Church, and teaching voice (adjunct) at Pima College. Her experience in musical theater is vast: playing piano for 30 Gaslight Theater productions which includes 600 performances, music directing for Arts Express and CYT, and playing piano for many musical productions and theater groups.
Anne's education is exclusively from the University Arizona, including a Bachelor's degree in piano performance and music education, and a Master's and Doctorate (ABD) in Choral Conducting. Her hope and plan is to fully complete the doctorate degree by the end of this year! She enjoyed playing piano for TABC on their 2018 China tour, and is looking forward to more tours with them. Anne and her husband Jonathan have four grown children of whom they are very proud: Sarah (and Stephen) Lewis, Caleb, Seth, and Josiah Grimes.
Marie Sierra, Accompanist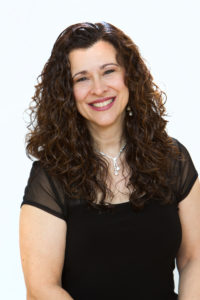 Marie Sierra is a professional pianist who performs collaboratively in over 40 concerts annually and serves as the Touring Accompanist for the Tucson Arizona Boys Chorus. Ms. Sierra toured with the Boys Chorus in Russia, Kazakhstan, the Czech Republic, Japan, South Korea, China and throughout the United States. She has performed and recorded with flautist Viviana Cumplido of the Phoenix Symphony, Michael Becker of the Tucson Symphony Orchestra, and with Yamaha Saxophone Artist, Michael Hester, on Seasons and An American Patchwork.
Marie is in demand as an accompanist throughout the United States and Mexico. Additionally, she has performed at numerous international music conferences, including the ITEC conferences in Denver, Colorado, Riva del Garda, Italy and Greensboro, North Carolina. Marie has served on the faculties of the Belmont University in Nashville and the Blair School of Music at Vanderbilt University. She earned her bachelor's and master's degrees in piano performance at the University of Miami and resides in Tucson with her husband Hank Feldman and their two children, Samantha and Nicholas.
Mary-Gray Lopez, Office Manager
tabc@boyschorus.org
(520) 296-6277 ext. 3

Mary-Gray has a B.A. in English Literature from Willamette University in Salem, Oregon. She was raised in Prescott, AZ and has lived in Tucson since 2013. She comes to TABC after working in the hospitality industry - she has worked for Xanterra in Yellowstone National Park, Marriott International, and Canyon Ranch. In her spare time, Mary-Gray is an avid reader, enjoys traveling with her husband, and hanging out at home with her two cats.
Board of Directors:
Kelly Burkholder '68
President
Kim Jones
Vice President
Garrett Rohwer '04
Treasurer
Anthony Gimino
Secretary
Art Flagg
President Emeritus
Betty Sproul
Ardis Grob
Tom Bim
Jacki Nichols
Chris Hufford '77
Sarah Pfannenstiel
Terry Kyte '94
Tom Tronsdal