Ways to Give
Online
Make your credit card gift on TABC's secure PayPal page. Online giving is easy and accessible. All donations are secured for TABC's general operations unless otherwise specified in the notes field.
Donors will receive an immediate receipt from PayPal and may use it in consulting with their tax advisor. The Boys Chorus office will also send a record of receipt of the donation.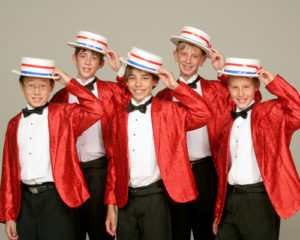 Sponsorship
Please visit our Sponsorship page to find out more about our sponsorship opportunities.
Car Donations
Donate your vehicle to the Tucson Arizona Boys Chorus. CARS is an easy way to donate your car to benefit the Chorus. Your gift is tax deductible.
Jim Click Raffle Tickets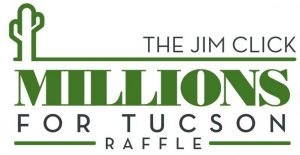 Enter to win one of three great prizes in the Jim Click Millions for Tucson Raffle and support TABC at the same time! Tickets are $25 each, 100% of the proceeds go directly to the Boys Chorus.
Grand Prize: New 2023 Ford Bronco Raptor
Second Prize: Two round-trip, first class airline tickets to anywhere in the world
Third Prize: $5,000 cash
$25 ticket


Recurring Gift
Our recurring gift option allows you to divide up your gift in scheduled installments, which means fewer burdens on you, reduced administrative costs on our end, and ultimately, puts your dollars to work more efficiently on a regular basis. You may choose to make monthly, quarterly or twice a year credit card payments.
A recurring gift can be set up on an annual basis with a specific start and end date or be an open-ended gift, which will continue to support TABC until you instruct us otherwise. Recurring gift donors will receive a year-end letter acknowledging your yearly contribution for tax purposes. Please call (520) 296-6277 to discuss recurring gift options.

By Phone
Make a credit card gift using Visa, MasterCard, Discover or American Express over the phone by calling us at (520) 296-6277.
By Mail
Mail your check made payable to Tucson Arizona Boys Chorus to:
Tucson Arizona Boys Chorus
5770 E. Pima Street
Tucson, AZ 85712
Please note in Check Memo if you want your gift restricted or recognized as an in honor or memorial gift.
Matching Gifts & Payroll Deduction
You could double or triple your annual gift to TABC if you or your spouse works for or has retired from a company with a matching gift program. Some corporations also allow a giving format to provide electronic payroll deductions to be credited directly to TABC. Contact your company's HR department to discuss matching gift and payroll deduction options.
Estate and other Planned Gifts
By including TABC in your will or making other planned gifts, you can provide for yourself, plan wisely for your future, and make a significant gift to TABC. Planned gifts enable you to preserve your assets during your lifetime and leave a valuable legacy to the Chorus to be recognized throughout the years. For more information call (520) 296-6277.
Stocks, Bonds or Other Securities
Gifts of appreciated stocks, bonds or other securities allow you to make a substantial gift to TABC at minimal cost. Consult with your tax advisor regarding deductibility. If you wish to donate securities to TABC please call (520)296-6277.
Donation Requests
Whether you choose to make a cash donation, planned gift or other securities donation, you may request it be used for a specific need. Your gift to the general operating fund is your way of ensuring that the traditions found in the Tucson Arizona Boys Chorus can be upheld for years to come. Whether you are an alumnus, parent or friend of TABC, your general operating gift allows you to provide much needed funding to:
Chorister financial assistance
New and existing programs
Tour and production costs
Critical unexpected needs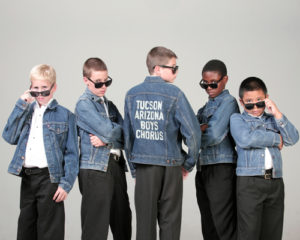 Donations to the general operating fund are applied where needed most to continue the quality of excellence for TABC. All gifts, no matter the amount, are appreciated. Our fiscal year runs from July 1 to June 30. Your support will continue to enrich the lives of future choristers and will uphold the traditions of TABC for years to come.
Gifts to TABC can also be designated to specific programs and events. Gifts may be allocated for specific needs of the chorus including office technology; items for our annual fundraiser, Musicale Regale; the Joseph Ackerley Memorial Fund; and general endowment. The Chorus honors all requests from donors and ensures the needs and desires of the donor are met.