Alumni
We want to hear from you! Share your memories with us!
Ron Kreus, '54
In 1947 as an 8 year old I went down town with Curtis Kamman, a neighbor and member of The Chorus, to meet Eduardo Caso. After singing a few notes played on the piano by him he told me I was in the 2nd group. After a few months I was promoted to the 1st group. In 1948 we made a three week trip to the Los Angeles area where we did some concerts and recorded an album.
The Chorus then began annual cross country tours lasting two to two and a half months. We were on the Ed Sullivan show along with Frankie Lane when he had his #1 hit "Jezabel". We sang before 8,000 at the Kiwanis convention in Seattle, the Chicago World's Fair and braved heavy snows in Ontario, Canada when we arrived for a concert at 10pm and received a standing ovation upon coming inside with our props. It was one of our most successful concerts.
One year at camp we learned to do trick roping. Four others and I introduced it to the audience as part of the Western scene, and they still do it today.
In 1954 I left the Chorus and wouldn't you know it, they went to Europe the next year. I continued singing during high school and college and also on stations and ships in the Navy. I joined the SPEBSQSA (Barbershoppers) in 1971 and had a great time in choruses and quartets in Maryland and Tucson for 15 years.
I had twenty years in the Navy and twenty-four years with the phone company in Tucson. Since retiring in 2000, I have been playing senior volleyball, traveling to various competitions, and of course, singing in some Tucson Arizona Boys Chorus Alumni choruses over the years.
Abraham Rudell Byrd III, '53
During my time there was one kid with a blond crew cut and great soprano voice, but he had trouble staying on pitch.  His name was Johnny Deutschendorf.  Later he overcame both problems, changing his name to John Denver..
Michael Nachreiner, '73
Being a member of the TABC was very rewarding to me with having the opportunity to tour, and giving the gift of song to so many people around the world. I would have to say though, attending summer camp every year was equally as fun.
Thomas E. Wilson, '55

My time with the Chorus was from 1952 to 1955.  I remembered we practiced in an old building, what I used to call a shotgun house, which was located on South Tucson Blvd behind St. Ambrose Church.
It resembled a World War II army barracks and certainly smelled like one. At other times we practiced at the Temple of Music and Art. As I remember, we practiced wherever the price was right. Eduardo Caso was our Director. One of his prized possessions was a Hudson Hornet automobile. That Hudson was an important part of many of our outings and of my memories.  There were several trips to the 76 Ranch near Bonita on the other side of Willcox, Arizona. I know that many alumni have wonderful memories of the time spent in the Chorus. I can easily write about many more memories of the time I spent in the Chorus. Please make an effort to participate in the activities of the Chorus and join us in singing with the Alumni Chorus in the future.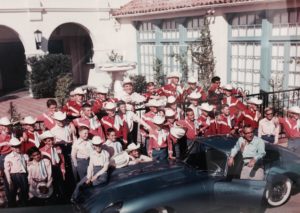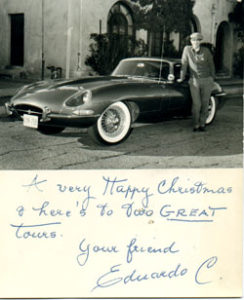 Bruce Baker, '62
I was lucky enough to go with the Choir to Australia. We stopped for several days in Hawaii and while we were there, a tidal wave hit the Island. We were all moved to the third floor of the hotel and watched the wave hit the beach and flood the bottom floor right below us.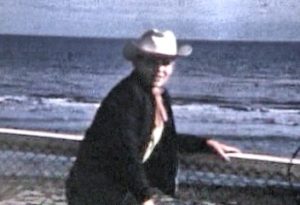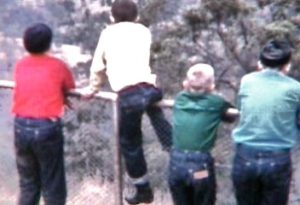 When we arrived in Australia we were met by a large number of men and woman driving sports cars. We all piled in, two to a car and got our first exposure to driving on the left side of the road. We even had a police escort. One of the highlights of the trip was a visit to a wild life park where we got to hold koala bears and large snakes. We could touch the kangaroos but not hold them. Our bus also got stuck in the mud and we all got behind it and pushed it out. It was all so exciting as a young boy.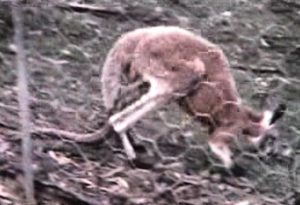 Scott Boyd, '60 
It's over 50 years since I toured Australia with TABC.  When we visited, I believe Brisbane, we met the Australian Girls' Choir. I specifically took a liking to one Merilyn Lamar. We actually continued writing each other for 10 years until I returned to Australia on R&R from Viet Nam. We then got engaged and I returned to Viet Nam to complete my tour of duty. Unfortunately, things kept me from becoming a bush pilot and becoming a very happy married Aussie.  However, recently through a twist of fate we came together again online through Facebook. It has been a pleasure reminiscing about singing together.  This is just one of the many great, life-changing memories with the Chorus.