Capital Campaign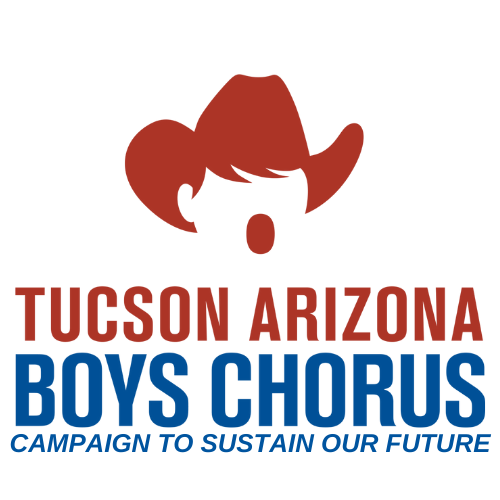 The Tucson Arizona Boys Chorus Capital Campaign will ensure that the organization thrives for years to come. The campaign has generated tremendous support. Many families have made their most significant philanthropic commitments to date to this campaign. Under the leadership of Dr. Julian Ackerley and the Campaign Core Committee, the campaign is well positioned for success.
Over 80 Years of Service
The Boys Chorus is the longest continually operating independent boychoir in the United States. The Tucson Arizona Boys Chorus has been a significant and ongoing artistic and cultural resource to the community of Tucson and the American Southwest for over 80 years.
25 Countries, 6 Continents Visited
The Chorus has served as singing goodwill ambassadors to the world, sharing the music of the American Southwest and developing global and cultural awareness in boys and young men.
Notable Alumni
George Chakiris, Academy Award winner, West Side Story
Peter Ronstadt, former Tucson Police Chief
Curtis Kamman, US Ambassador
Jonathan Kamman, photo journalist, Tucson Citizen, Arizona Highways
John Denver, singer
Ben Crawford, Broadway actor
Tom Kalinske, CEO, SEGA and Mattel
Burt Kinerk, Attorney/Philanthropist
Donald Pitt, Philanthropist/Developer
Over 8,000 Members
Over the last eight decades, thousands of boys and their families have come through the Chorus. This experience has a sustaining impact on their lives. By investing in the development of young boys, the Boys Chorus also contributes to the growth of families and the community at large.
Notable Performances
The White House | Lincoln Center | Kennedy Center | Carnegie Hall | Sydney Opera House | Seoul Arts Center | Glinka Capella | St. Peter's Basilica