History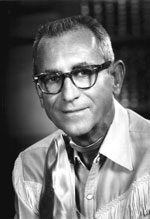 In 1939, Eduardo Caso, "The tenor of the American airwaves," came to Tucson to rest and recuperate from the tuberculosis, which had interrupted his career. An Englishman, singer and teacher, he carried to the West the dream of a boys choir rooted in the European tradition but uniquely American in sound and repertoire. As Arizona's January sunshine restored his health, Caso gave back to Arizona, establishing the Tucson Arizona Boys Chorus.
In 1945, TABC was incorporated as a nonprofit educational organization. As the fame of the Tucson Arizona Boys Chorus spread, activities expanded to include national radio broadcasts, concert tours of Arizona and the Southwest, and early television appearances. After performing at the Chicago World's Fair in 1950, the boys were hailed by one reporter as "The finest walking advertisement a city ever had," and subsequent tours won hosts of admirers from coast to coast. Tucson's "Ambassadors in Levis" were gaining momentum. TABC toured to Europe, Australia, across the United States, and sang at the 1963 White House tree-lighting ceremony.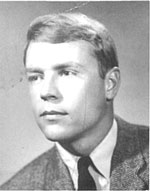 The boys suffered the loss of their mentor in 1965 when Caso passed away suddenly, almost on the eve of a live appearance on NBC's Bell Telephone Hour. Like true professionals, the boys decided, "The show must go on." Led by University of Arizona doctoral student Jeffrey Haskell, they performed to rave reviews.
Refusing to lose its spark with the loss of Caso, TABC flourished during the next 10 years under Haskell. In 1975, through the generosity and hard work of many supporters, alumni and choristers, the Chorus relocated to its new building on East Pima Street.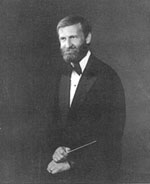 After a decade as Director, Haskell resigned to pursue other interests. Dr. John S. Davis, a former boy soprano under the tutelage of Eduardo Caso in 1947-49, was named Director. With his Chorus background, coupled with a doctorate in composition from the University of Arizona, Dr. Davis continued TABC's tradition of community representation and successful tours.
In 1980, Dr. Julian Ackerley was named Director, bringing to the organization extensive teaching experience at all levels, including three degrees in music with emphasis on music education, choral direction and voice performance.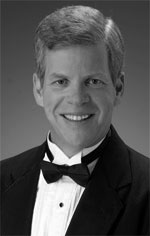 Under Dr. Ackerley's leadership, TABC experienced a boom in membership and activities. The Chorus toured throughout the U.S., Australia, Canada, China, Hong Kong, Japan, Korea, Mexico, Russia, Thailand, Taiwan, Vietnam, Kazakhstan, Western Europe, Eastern Europe and South Africa. Complementing the concert tours have been collaborations with national symphony orchestras, radio and television appearances, partnerships with diverse arts and cultural organizations, and numerous recordings. Further credits include performances at the Lincoln Center, Kennedy Center and another appearance at the White House (this time with President George H.W. Bush) for the Lighting of the National Christmas Tree.